Group B: England, Russia, Wales, Slovakia
Tips qualified possible. The Group B sees England and Russia as favorites for the next round. Of course the British are given to the first, while the formation of Slutski right behind. Difficult to imagine, according to bookmakers, a qualification debutante Wales and Slovakia.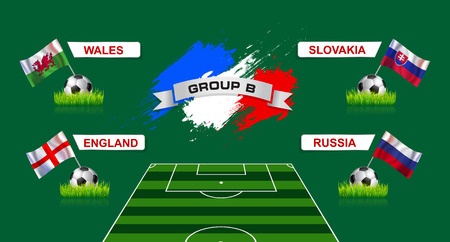 England is approaching this in a major European league dusting having won all ten matches in the group E. The Brazilian ugly world was redeemed. The British in their history the Europeans have reached the maximum the semifinals in 1968 and 1996. In France might be the right time to be concrete. The penalty shootout has always penalized the National Three Lions defeat in 1996, 2004 and 2012 and the World Cup of 1998 and 2006.
Russia, born from the dissolution of the Soviet Union, in the past has always qualified to the final round of a European competition. Only the National then headed by Hiddink in 2008 passed the group stage then stopping the semifinals playing a very spectacular football in which shone the star Arshavin. The new coach Slutski, called to replace Capello at a time of difficulty, allowed the team to qualify in second place in Group G behind Austria, thanks to four straight wins.
Slovakia is the second team in the group to debut at Euro. A historic qualification commissioning safe thanks to the first seven wins in as many games in a simple non certain group with Spain and Ukraine. Kozak the team finished second in Group C. Progress for Slovakia come from 2010 with the participation of the World Cup in South Africa and to the victory by 3 to 2 against Italy's Lippi.
A good qualifying campaign has allowed Wales to qualify for the European Championship in France. Credited with an amazing Bale thanks to its seven goals (eleven in total chalked up by the team) has dragged the "Dragons" to Euro 2016. Wales was not participating in a final round of a championship from the world played in 1958 in Sweden where the team reached the quarterfinals. Bale and his companions were also the only team to beat the formidable Belgium, victory that later proved to be decisive to strengthen the second place.