Win, that's the target for the formation of Hodgson. England Wales promises to be an already decisive game for Vardy and companions,
a match not to go bankrupt in order not to put in danger already qualified for the next round in an affordable group (at least on paper). England Wales, got the equalizer in the final from Russia has complicated not just the plans of the National Three Lions: in the opening game of the formation Hodgson has played good football deserved the win, but was punished by the only defensive mistake.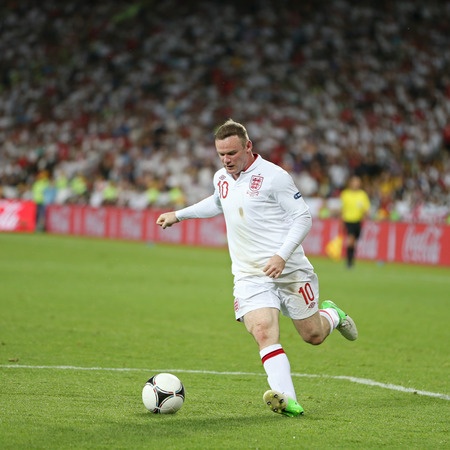 England Wales is shaping up to be a derby of the channel that could make history: the Welsh are in the lead alone the leaderboard thanks to his debut victory against Slovakia, but will not have an easy life. Rooney and his companions must be more incisive in attack. England should take sides with the novelty Vardy from 1 '. So off to 4-4-2 with Hard on goal, Walker Cahill Smalling and Rose in defense, midfield with Dier Wilshere Alli and Rooney, super attack Vardy and Kane.
Much more should be covered training in Wales with a 5-3-2.
Hennessey door, Gunter Chester Williams Davies Taylor in defense, midfield consisting Ramsey King Allen, in attack Bale and Robson-Kanu.
PROBABLE LINE-UPS ENGLAND - WALES:
ENGLAND (4-4-2): Hart; Walker Cahill Smalling Rose; Dier Wilshere Alli Rooney; Kane, Vardy. Coach: Hodgson
WALES (5-3-2): Hennessey; Gunter Chester Williams Davies Taylor; Ramsey King Allen; Bale Robson-Kanu. Coach: Coleman
Our prediction for England Wales is the victory of the National Hodgson.
The best result for the formation of the "Three Lions" is listed as 1.57 to 888 Sport, the best possible prices on the market. England is forced to win after half slip against Russia. Hodgson has in hand a team, at least on paper, stronger than that of Wales. Statistics also smile at 'England in the last four games played against the "cousins" has always won without conceding a goal. To gain the best possible result Hodgson could propose the first minute the torquey Vardy Kane starring in the Premier with 49 goals in two (25 per Kane and 24 for Vardy). Wales could then suffer the advanced England department.
Statistics and standings can be found here: Statistics and predictions England - Wales