The national Conte back on the field against Ibrahimovic and companions. Sweden Italian, blue-start favorites and have the wonderful opportunity of already mortgaged the next round.
Italy Sweden, Bonucci and associates are presented in this match after the beautiful and well-deserved victory against Belgium for 2 to 0 in the sign of Giacccherini before and Skin 'then. Our national has put a light against the highest-rated Belgian character, grit, heart, break and run.
Italy in the head by one of the standings, all the other chase, including Sweden. Nordic national comes from disappointing draw (thanks to an own goal in the final) for 1 to 1 against Ireland where he has not convinced.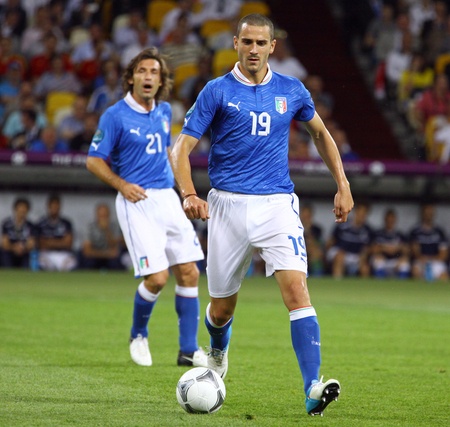 Sweden against Italy this big risks, but if you will take the field at the onset sight team will be very difficult to envisage the next round. Never change a winning team. Count should deploy the same 3-5-2 formation which beat Belgium. Buffon in goal, Bonucci and Barzagli Chiellini in defense, Darmain Giaccherini and external midfield with De Rossi Candreva and Parolo, in attack Skin 'and Eder. Hamren will be without probably Lustig injury. Confirmed 4-4-2 with Isaksson in goal, Lingedolf Johansson Granqvist Olsson in defense, Ekdal Kallstrom Durmaz Hiljemark in midfield, and Ibrahimovic in attack Guidetti.
PROBABLE LINE-UPS ITALY - SWEDEN:
ENGLAND (3-5-2): Buffon, Bonucci Barzagli Chiellini, Darmian Candreva De Rossi Parolo Giaccherini, Pelle' Eder. Coach: Conte
WALES (4-4-2): Isaksson, Lindelof Johansson Granqvist Olsson, Ekdal Kallstrom Durmaz Hiljemark, Ibrahimivic Guidetti. Coach: Hamren
Italy Sweden, our prediction is 1.
The maximum prices for Italy's victory against Sweden is given to 1.85 from Bookmaker 888 Sport. The well-known bookmaker also offers interesting bonus to all bettors. Here is the explanation of our prediction. Italy's run of three straight wins and three points against Belgium gave definitely trust and greater esteem within the group. 5 goals scored, zero conceded: especially the defense against Belgium has shown firmness and security. Really stratospheric status form the trio Barzagli Bonucci and Chiellini. But the attack also showed pragmatism and spirit of sacrifice. Also it deserves to be mentioned the midfield capable of filtering and be decisive in any of the network share. Italy also has the opportunity to take revenge for the well-known "biscuit" at Euro 2004 between Sweden and Denmark: a draw that eliminated Italy from the competition despite Cassano goal. Statistics also smile to Italy: in the last three previous recording two blue wins and one draw (1-1 in 2004). The attack of Sweden against the modest Ireland has neither point nor convinced Ibrahimovic out of any offensive action, unconstructive and very slow defensive midfield that threatened several times.
Statistics and standings can be found here: Statistics and predictions Italy - Sweden